Love isn't something natural. Rather it requires discipline, concentration, patience, faith and the overcoming of narcissism. It isn't a feeling, it's a practice.   Erich Fromm
In our practice we love doing couple therapy. We are really good at it. Good couple and Marriage Therapyprovides lasting changes in your relationship for generations. We believe couples are like snowflakes, each is uniquely tied together by attraction and attachment. Attachment is so fascinating, the invisible bond, that makes us feel like nothing else. When a couple is happy, there is nothing like it, but when a couple struggles, the pain is real and unique. The stress we experience while being disconnected makes us sick, makes us obsess about our relationship, makes our bodies hurt, and keeps us awake.
Infidelity, the greatest pain a couple will feel ranges from traumatic pain and flashbacks, obsessive thoughts, and repeating questions to excruciating shame, despair, and hopelessness.
Its proven that couples wait 1-2 years to begin therapy from when they first identified a problem. The problem could be as little as whose family do we spend thanksgiving with or as big as I'm not in love with you anymore.
Unrepaired stuff leads to slow detachment, tension, silence, or just distance. So if you are here because Google university led you to us, please don't wait until it's too late. It happens. Some couples wait too long and once they show up in therapy, there is nothing left of attachment – the invisible strong bond that make us a couple.
We will fight like hell for that bond. We will teach you all about it, how to repair it, what really matters to each one of you (because its never the same thing), how to strengthen it and how to think less as individuals and more like a couple. Because together we thrive and we can do anything. 
If you are not ready for couple therapy check out our Couple and Marriage Academy for interesting online classes that will put you on the right track.
But if you are ready for the real work tailored to you and your attachment bond, we are here for you, equipped with the latest science and interventions.
Being the "best you can be" is really only possible when you are deeply connected to another. Splendid isolation is for planets, not people.    Dr. Sue Johnson
For people who know their psychological theories, our therapist are Gottman Certified or trained, have all the training in Emotionally Focused therapy (Sue Johnson) and are Levels 1 and 2 trained in Psychobiological Approach to Couple therapy (Stan Tatkin). We also like Terry Real and Relational Life Therapy. For premarital couples we are trained in Prepare-Enrich Program.
What Brings Couples into Couples Counseling?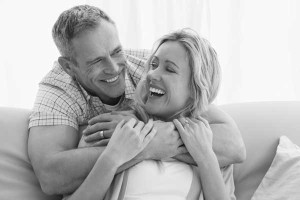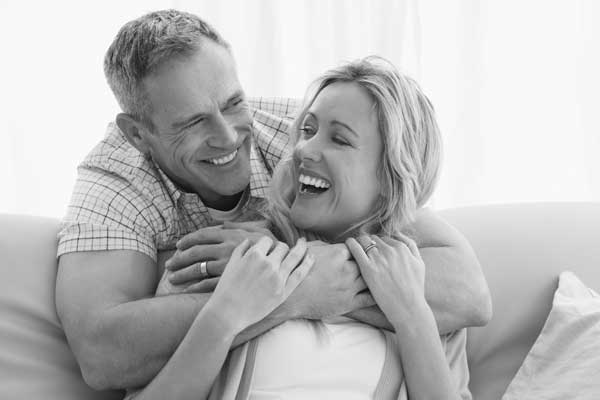 Couples often call me feeling desperate about their relationships. They tell me they have been putting off counseling for 6 months or more, hoping things would improve on their own. Research shows that most couples struggle through relationship problems for even longer—nearly a year—before seeking professional help. By the time I see many of my clients for the first time, they are on the verge of a breakup and feeling conflicted about their commitment to each other.
Many different scenarios can cause a couple's relationship to begin spiraling out of control. Common issues include
infidelity
verbal conflict
intimacy problems
unfulfilled sexual needs
broken trust
poor communication
jealousy
parenting issues
finance-related arguments
damaged friendship
family-related problems
disputes over household responsibilities
How We Approach your Relationship Problems
Couples counseling is a collaborative process. As your therapist, I can help you identify and work through your problems, but I cannot magically "fix" your issues. I am strongly committed to giving you my best during our sessions, but you, as a couple, must make an equally strong commitment to practicing and applying and what you learn between sessions.
In our first session, I will conduct a thorough assessment of your relationship. We'll discuss your relationship's history, its current status, and your vision for the future.
Once this assessment is complete, we will begin the work of transforming your relationship, starting with the most problematic areas. My office will become a safe place to discuss your problems, differences of opinion, and perpetual arguments.
Working on Communication
Discussing your problems will not be easy at first. In fact, most couples complain about non-productive communication during our first session. But it is absolutely critical that we establish an open and honest dialogue early on. Throughout our sessions, I will actively shape the conversation, helping you learn more productive ways to engage your partner. Using open-ended questioning, I will encourage you to discuss your emotions openly, and I will hold each of you accountable for listening to each other respectfully, without becoming defensive or judgmental. By discussing emotions openly, we can achieve a level of empathy that helps you understand your partner's perspective.
Rebuilding Your Relationship
Our initial sessions will pave the way for interventions and techniques that will help you de-escalate conflict and promote reconciliation. As you become more comfortable discussing emotions with each other, both of you will begin to feel more understood. Once we have re-established healthy patterns of communication, we can focus on rebuilding your friendship, rekindling intimacy, and renewing shared rituals and dreams.
Important Links
What if my partner isn't ready for counseling?
One or both of us had an affair.
Can we save our relationship?
Be your partners BEST FRIEND, don't side with the ENEMY.Dr. Julie Gottman